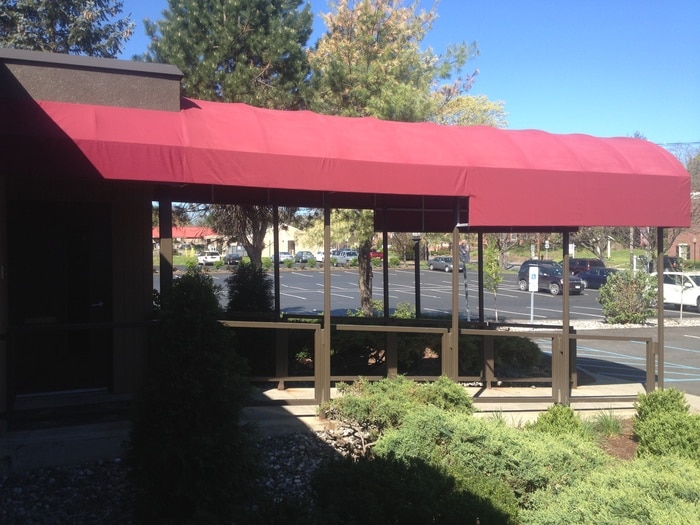 Our inspection will focus on finding stains, tar spots, and any dents or imperfections. After we're done, we'll let you know exactly how we plan to clean your awning.
Generally, we'll use a pressure washer to clean your awnings. For fabric awnings, we'll generally use the lowest setting to avoid damaging the fibers. For vinyl or metal awnings, we'll turn it up higher.
We're accustomed to cleaning all kinds of awnings, and we know how to do it without causing damage.
How Do You Deal With Tough Stains?
Tough stains like paint or bird droppings are common, especially if it's been a while since your last awning cleaning. We have a variety of environmentally-friendly cleaning solutions we can use to attack hard-to-clean areas.
These solutions will also get at deeply embedded soil that can distort the color of your awnings. You might not remember how bright it really is!
Don't bring your property down with a dirty awning. Get your FREE quote today to explore how our convenient and comprehensive service can help us put your home's best foot forward.
We have several treatment options to help your awning repel future stains. These sealants can also protect against bleaching UV rays that can distort the color.
We'll discuss your options with you, and you can choose the one that best meets your needs.
How Often Should I Clean My Awnings?
In order to keep your business looking its best, you should personally sweep off your awnings every month or two. This will help prevent dirt and grime from getting too embedded in the fabric.
You should get a professional cleaning done about once a year. As part of our cleaning, we'll give you some tips for keeping your specific awning looking great in between cleanings.