Your house should be a source of pride. If it isn't, there's a problem. And nothing can knock a dent in your home's curb value like a deck taken over by debris, dirt, and fungal growth. But that's only the beginning of your problems if this is what's going on. The worst part is that it seems to build up overnight. One minute, it's not that bad; the next minute, it became an emergency.
You don't need to worry anymore if you've reached this point; that's exactly what we're here for.
H20 can provide wood and deck restoration like no one else!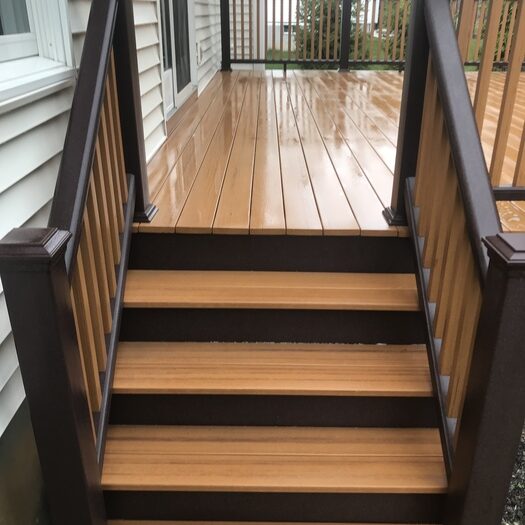 Why You Need Wood and Deck Restoration 
When wood has been exposed to storms, scalding summer temperatures, and the drastic changes of the seasons, its shine can become dulled by plant and fungal growth. We all know moss, algae, and mold are unsightly and carry an unpleasant smell. That's reason enough to want them gone, but there's more to it than that.
If pests like these are allowed to stay, the affected areas of the wood will start to weaken, and eventually, they'll begin to rot.
This brings about an endless myriad of problems. They can cause you to become sick more often. Rotted wood planks pose a hazard because they become susceptible to breaking, which can eventually cause the entire structure to collapse.
Bring Back That New Wood Look!
Wood and deck restoration is essential to your house's maintenance, from appearance to function all the way to safety. That's why just getting a surface-level service isn't enough; you need a professional deep clean to ensure your deck's health and longevity.
Other than booking our cleaning services, the only way to get your home closer to a brand-new condition would be to actually go back in time. These may sound like bold words, but we have the track record to prove it. Call for a free quote today.
Don't bring your property down with a dirty deck. Get your FREE quote today to explore how our convenient and comprehensive service can help us put your home's best foot forward.
The core of H20's services is bringing your house back to the way it looked when it was first built. And we bring just as much energy to wood and deck restoration.
Your deck will get a thorough washing. Not just a surface-level hosing down but a deep cleaning that removes the buildup that may be hidden from sight but is devastating to the structure. Our cleaning team will go the extra mile using top-of-the-line products that have been put through a rigorous testing process to ensure that they will only help and never harm.
It doesn't matter how long it's been and how much dirt and grime has built up on your deck or other wooden structure. One visit from us and it will all be gone. It'll take all of one day for you to forget those eyesores were ever there.
Why Choose H2O Pressure Washing?
For many companies, restoration means washing the debris off of the surface. It makes the house look nice to the naked eye, but it doesn't get rid of the underlying problems: dirt and fungus that are clinging to the less visible parts of the wood, such as the spaces between the boards and within the grooves.
When an area looks unclean, it becomes a place you avoid going to. In fact, you'll probably look away from it when you have to walk past it. It's a shame to waste a beautiful outdoor entertaining space that way; you put too much care into designing this part of your house to let it become a source of stress or disappointment.
We aim to make your house feel like a home once again by restoring your deck or patio to its former glory.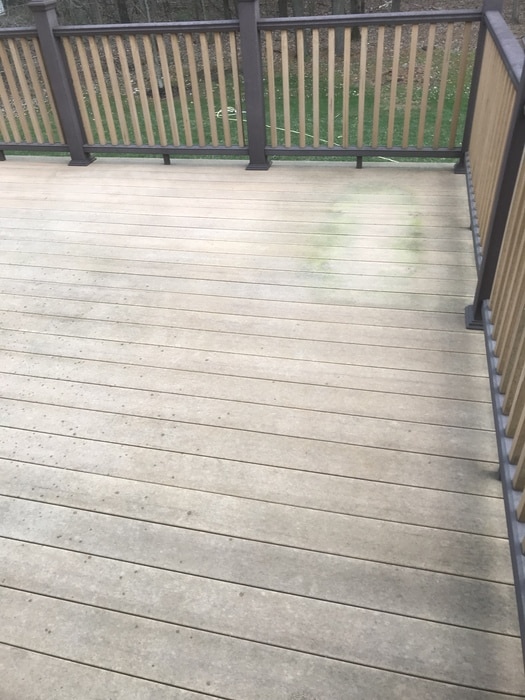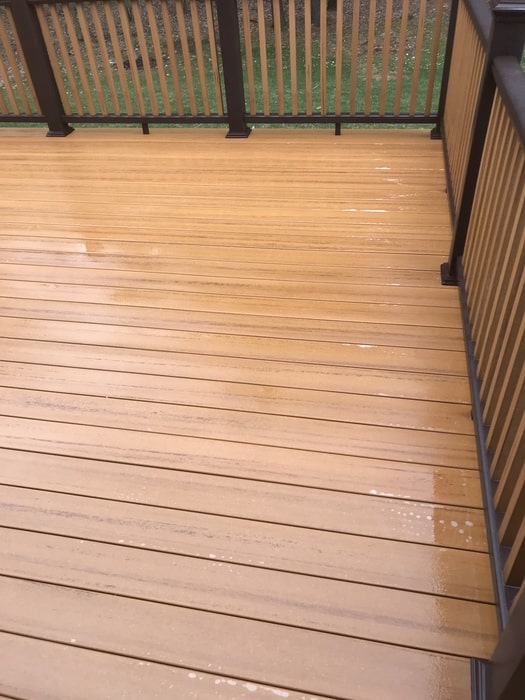 Don't bring your property down with a dirty deck. Get your FREE quote today to explore how our convenient and comprehensive service can help us put your home's best foot forward.