Benefits of Heavy Equipment Cleaning
Regular maintenance and repairs often come to mind first when considering ways to extend the lifespan of your industrial, construction, or agricultural heavy machinery. These procedures are crucial but must be supported by regular and thorough cleaning for the best results.
There are various benefits to heavy equipment cleaning performed by our team of experts at H2O Pressure Washing.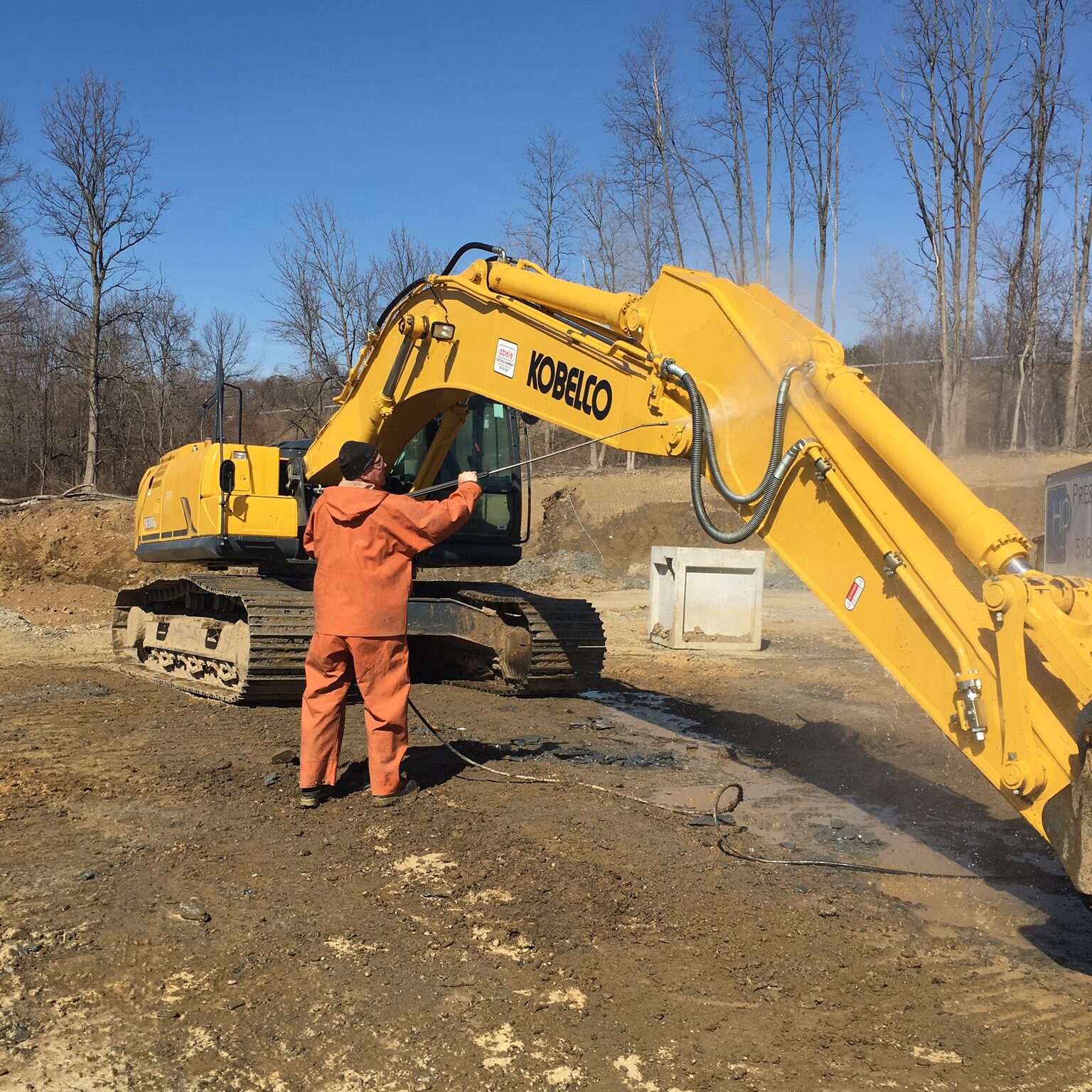 1. Ensures Superior Equipment Performance
Regular cleaning is a vital component of preventative maintenance. Abrasive agents, grime, dirt, and mud increase friction on stationary and moving elements. Therefore, filthy machinery deteriorates more quickly.
Hiring experienced professionals to clean your equipment guarantees your investments will work with maximum efficiency and decreases the likelihood of injury due to malfunctions.
2. Extends Your Equipment's Lifespan
Whether you own a single tractor or a whole fleet of heavy machinery, this equipment entails a significant investment, one that your operation likely depends upon for success. Therefore, it's in your best interest to protect it and ensure each machine lasts as long as expected or longer.
A critical part of extending your machinery's lifespan is simply keeping it clean. By incorporating pressure washing done by H2O Pressure Washing technicians into your preventative maintenance schedule, you can get rid of the accumulation of oil and other debris that gets in the way of smooth functioning.
We've served countless customers and businesses across New York and surrounding areas, and we have the tools and the knowledge to get your heavy machinery as shiny and clean as the day you bought it. Don't hesitate to see what we can do for your business's heavy equipment – contact us now for a free quote!
Seeing the tangible byproducts of your labor at the end of a long day is one of the most satisfying aspects of operating heavy equipment. This might be a building site that has been cleared and is ready for workers to lay the foundation, a freshly-plowed field waiting to be sowed, or any of the other everyday tasks made possible by heavy machinery.
All of that hard labor takes a toll on your equipment, and the filth you can see is nothing compared to the dirt you can't. Your heavy equipment collects mud and debris from the job site thanks to the grease that keeps the machinery's nuts and bolts operational. If you don't clean it regularly, eventually, the equipment will break down, necessitating costly and time-consuming repairs.
Every day your machinery sits in the shop is a day you can't work, meaning you'll lose revenue and wind up behind schedule. Keeping each part clean is essential to keep them moving, and it eliminates the need for unscheduled downtime because of buildup on electrical plugs causing short circuits.
4. Ensures Safer, Improved Workspaces
Poorly maintained machinery puts your crew's safety in danger. Contaminant accumulation directly impacts your electrical and hydraulic systems and other mechanical operations. Equipment that is broken or not performing correctly puts your entire team at risk, including the operator and anybody else working nearby.
If you have employees, you're obligated to keep them safe and provide a hazard-free work environment. Injuries in the workplace due to malfunctioning equipment can lead to expensive lawsuits, workers' compensation, and lost time and revenue. Pressure washing removes all the debris that would otherwise impact your maintenance crew, making it safer for you and your technicians to operate the machinery.