Whether you're managing a cozy one-bedroom cottage or a five-level parking garage, keeping your property clean is a full-time job. It's easy to feel overwhelmed by the task! However, letting dirt and grime build up on your building's exterior constitutes a health hazard as well as an eyesore. If you're feeling daunted, consider hiring H2O Pressure Washing to assist in your house or commercial cleaning experience. In the gorgeous town of Guilderland, NY, with its beautiful scenery, quaint homes, and easygoing lifestyle, a clean house or industrial facility will add some extra sparkle.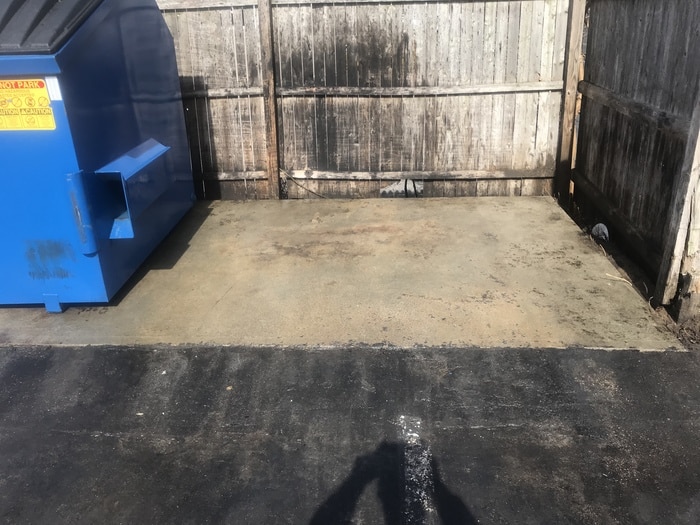 In Guilderland, the weather can take a toll. The town's positioning in upstate New York makes it susceptible to severe storms.
During these weather events, your house may take on a lot of damage, leading to stains from water damage and other imperfections that compromise the look and safety of the exterior. Getting your house washed is an excellent way to improve it aesthetically and foundationally. Our expert team can add luster to your home's exterior and keep it free and clear from mold, mildew, and other moisture-loving growths.
If you have an industrial building, you're likely working with concrete. Even a tough and durable substance like concrete can be susceptible to mold and other things that might damage it, such as creeping roots or vines. Additionally, natural cracks in the concrete can fill with buildup and debris.
Hiring H2O Pressure Washing to flush out this detritus will ensure that your building is safer by keeping your concrete slabs from splitting. Plus, pressure washing prevents people coming and going from the building from suffering adverse health effects from mold or mildew buildup.
Even in the quaint town of Guilderland, NY, graffiti and vandalization occur frequently. It's incredibly frustrating knowing that graffiti removal can cost business owners thousands of dollars a year.
Graffiti may seem like an impossible task to deal with, but professional pressure washing can deliver excellent results. If your home or building has been vandalized, know that H2O Pressure Washing has the equipment and expertise to restore it to its previous beauty.
Your roof is one of the most critical parts of your house or business. It protects you from the elements, such as weather, debris, sun, heat, and cold.
When moss, mud, dirt, and grime are allowed to accumulate on your roof, your roofing materials' aging process will speed up exponentially. Unchecked buildup can create leaks, and encroaching water can damage the underlying structures and weaken your roof, decreasing its useful lifespan and necessitating expensive repairs or even premature replacement.
Getting your rooftop cleaned is an excellent way to check up on the roof's health, as well as remove debris and buildup that could cause your roof to sag or leak. The experts at H2O Pressure Washing will also keep an eye out for signs of damage, ensuring you catch potential problems before they become serious issues.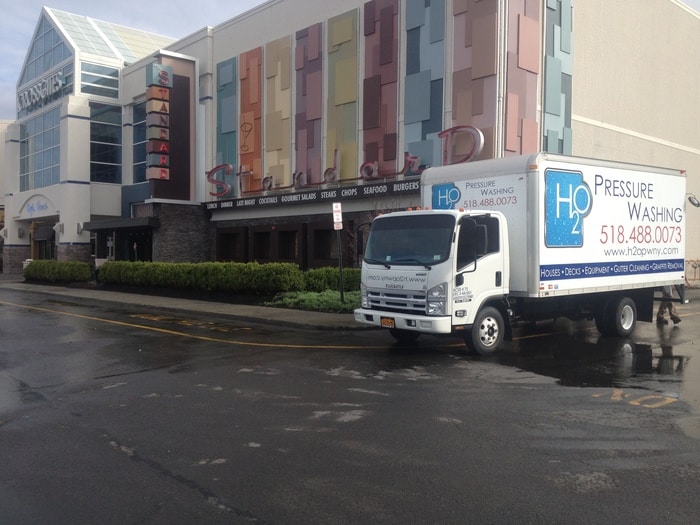 We're always on hand to help our neighbors in Guilderland, NY with any exterior cleaning needs. Reach out for a free quote today to see how you could benefit from our professional cleaning services!