Pressure washing is the most effective way to clean a home or business's exterior, including driveways and walkways. It can provide many benefits other than just making your home look nice.
H2O Pressure Washing has years of experience providing excellent house and commercial cleaning in Rensselaer, NY, and the surrounding areas. Read on to learn more about our pressure washing and soft washing services, then reach out through our website for a free quote. We look forward to serving you!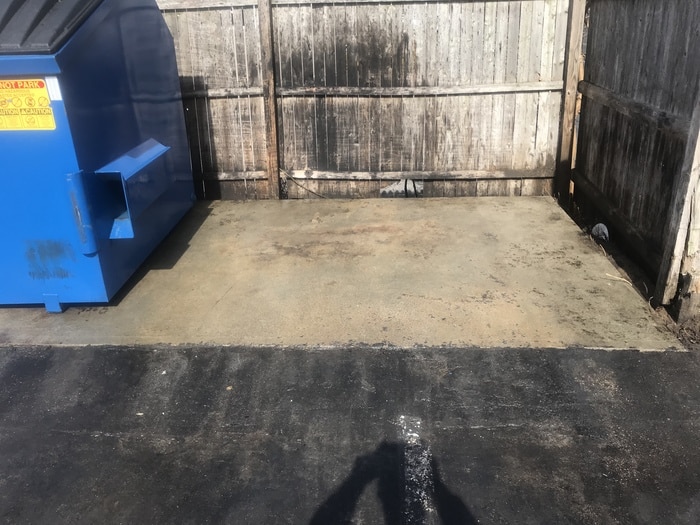 Getting your house's exterior cleaned regularly is a great way to keep your home looking welcoming and attractive. Washing it will also increase curb appeal if you are interested in selling or renting your home.
In addition, regularly cleaning the outside of your house is an excellent way to get rid of any mold and unwanted growth that has started to form.
Most buildings have some sort of cement surface, whether commercial or residential. That surface may be a driveway, wall, patio, carport, or parking lot. No matter what it may be, we are ready and able to clean it for you.
Cleaning these surfaces is vital because a dirty driveway, wall, or parking area will make your business look unprofessional. Also, leaving oil and fluid stains from cars on driveways can be dangerous, as it will make your driveway slippery.
At H2O Pressure Washing, we use safe and effective chemicals and techniques to blast away grime and dirt from your high-trafficked concrete surfaces.
Not only will we do generic cleanings for your home or building's exterior, but we also specialize in graffiti cleaning.
Sadly, many homes and businesses in Rensselaer, NY fall victim to vandalism. Spray paint is nearly impossible to clean off with a regular water hose; you will need to have it pressure-washed by a professional company to ensure the best results.
We can dispatch a team to remove graffiti from your property immediately, so you don't have to spend another moment looking at an eyesore or feeling sad or frustrated about the damage done to your building.
Keeping your rooftop clear and free from obstructions is essential to owning property. Falling behind on roof cleaning can damage your home's structural integrity.
Many types of algae grow on roofs. They come in various colors and textures. Some of these algae are harmless, while others will eat away at your shingles, which may cause leaks and damage your home.
The H2O team is well-versed in proper soft washing techniques for all types of roofs and roofing materials. We can wash away harmful algae and mold to keep your rooftop leak-free.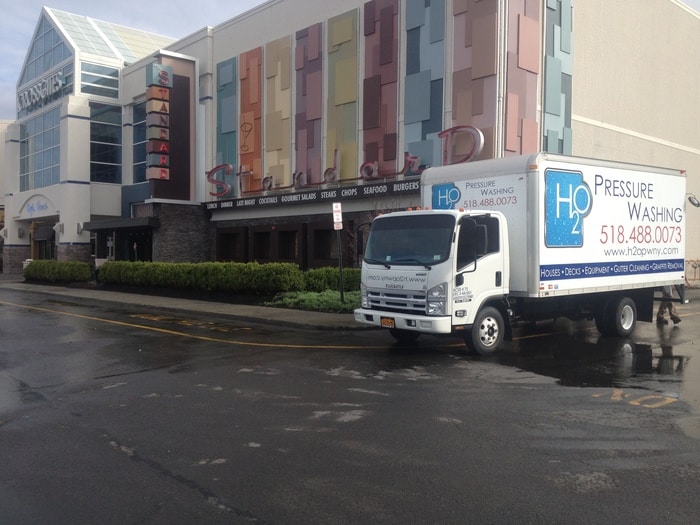 Neglecting your property's exterior surfaces can have dramatic consequences. Avert these dangers by contacting H2O Pressure Washing to give your home or business's exterior a little TLC. Whether you're managing a one-bedroom cottage or a five-story parking garage, our cleaning team in Rensselaer, NY will provide you with fantastic customer service and a job well done.