Do you live in Menands, NY, and need pressure washing services for your home or business?
Count on H2O Pressure Washing for all of your cleaning needs. We provide several pressure washing services throughout the Menands area to keep homeowners and business properties fresh and clean.
Contact us for a free estimate today! In the meantime, check out some of the services we offer here.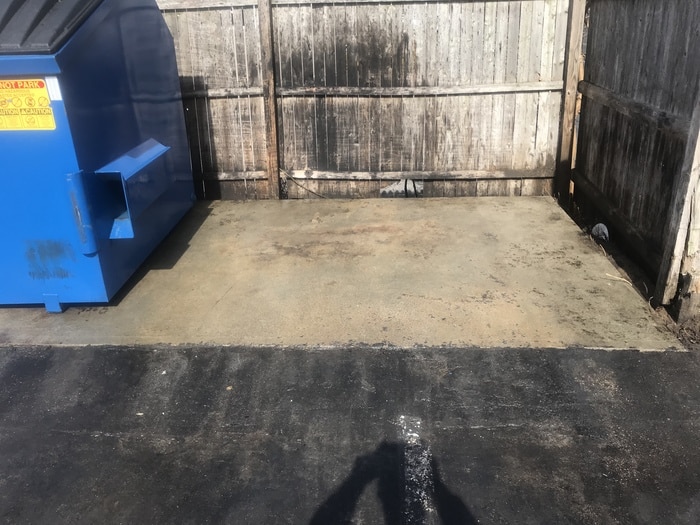 As a proud homeowner in Menands, NY, you want your house to look great, but dirt and grime can make your home dingy and uninviting.
Stains from insects, pollen, bird droppings, and plants are challenging to wash away with a water hose. Also, mold and mildew can grow on a home's exterior, creating black streaks.
If you notice any marks, stains, mold, or mildew on your house's exterior, call H2O Pressure Washing today. Our team of experts has the experience and equipment to rid your home of all unwanted debris.
Stains easily form on concrete driveways, patios, and parking lots. Oil, grease, and other fluids stain the surface, making it slippery and dingy.
Once the stains are baked on by the sun, you will only be able to get rid of them using special equipment and cleansing agents.
At H2O Pressure Washing, we have all the necessary equipment and cleansers to rid your concrete of all stains. No matter the tough mark, we will eliminate it and make your driveway, patio, or parking lot look brand new!
Graffiti can make your building stand-out in ways you don't want them to. It's an eyesore that can be difficult to get rid of completely.
If your building has been tagged, it may feel like an attack on your property and create frustration as you try to remove it yourself.
Rely on us to remove all traces of graffiti from your property. We use special techniques to remove all unwanted marks, making it look like nothing ever happened.
Whether it's on porous or nonporous surfaces, you can count on us to remove any form of graffiti!
Roofs suffer from bird droppings, harsh weather, mold, moss, and mildew. Over time these things could weaken your roof system and shorten its lifespan.
When you see black streaks and other stains on your rooftop, you need to get it cleaned immediately.
Here at H2O Pressure Washing in Menands, NY, we know how to safely clean your roof without damaging it. Our proven techniques will have your rooftop look new again.
Once it is cleaned, you will see a significant difference. Your home will look newer, and its curb appeal will greatly improve. Additionally, your roof's lifespan will be prolonged, allowing you to enjoy your rooftop for many years.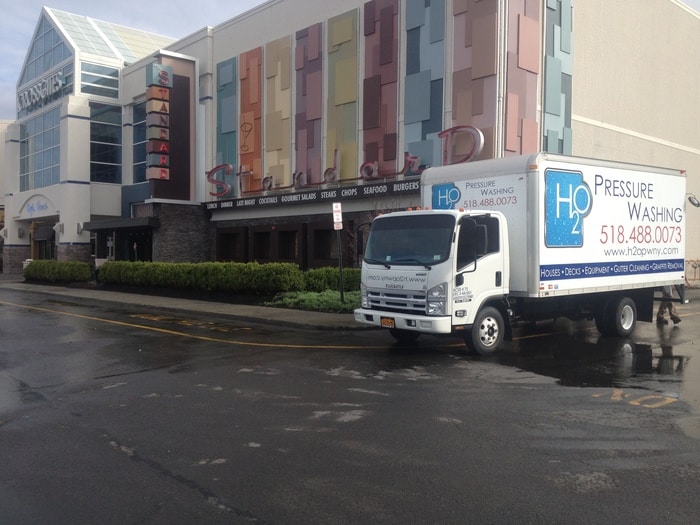 Contact us today for a free quote. You can expect only the best service from our experienced technicians in Menands, NY!
We strive to make our customers happy and love to please. We invite you to check out our before and after pictures to see our handiwork.