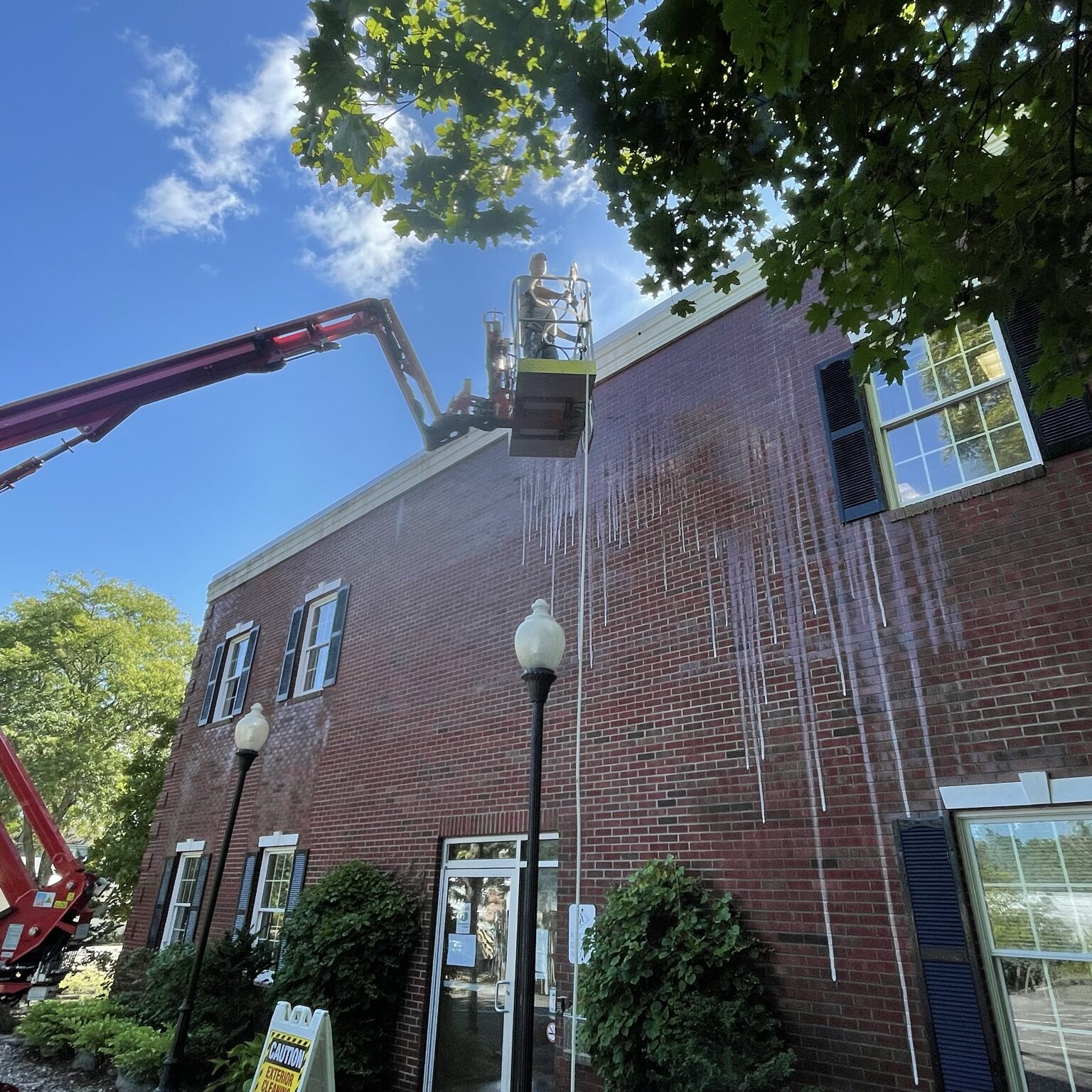 Commercial building cleaning improves the appearance of any commercial property. Malls, movie theaters, offices, restaurants, hotels, and warehouses can all benefit from comprehensive exterior cleaning.
It's important because your building's exterior is how you attract clients. You can guarantee that your top competitors are keeping their premises looking sharp – it's time you did the same.
H2O Power Washing provides professional exterior cleaning services to all businesses. Our trained, experienced technicians can restore your premises to top condition and help you attract the clients you need.
When Does a Building Need to Be Washed?
Below are the most common signs that your premises could do with a professional cleaning.
Exterior Looks Faded and Mottled
If your property's exterior is streaked with grime and dirt, the best option is to call H20 to schedule a commercial building cleaning as soon as possible. If your establishment looks dingy, you can guarantee that you're losing clients based on appearances alone. Regardless of your products and services' quality, people won't come through the front door if the building conveys a sense of neglect.
Fortunately, H2O can solve this problem immediately. Our sophisticated pressure-washing equipment and well-trained professionals are everything you need to get your building sparkling!
Have you noticed a gradual decline in customer numbers? There are only so many times you can tell yourself it's just the quiet season before you realize it's approaching peak season and you haven't got the numbers you need.
Often, the reason behind an unexplained drop in footfall is the appearance of your establishment's exterior. Remember that this is the first thing people notice about it. The solution? Hire the commercial building cleaning team at H2O to help your property regain its appeal to your clients!