Need a pressure washing service for your Slingerlands, NY, home or business? Look no further than H2O Pressure Washing.
From house washing to graffiti removal, we have what it takes to restore your property to pristine condition. Learn more about our services here or request a free estimate today!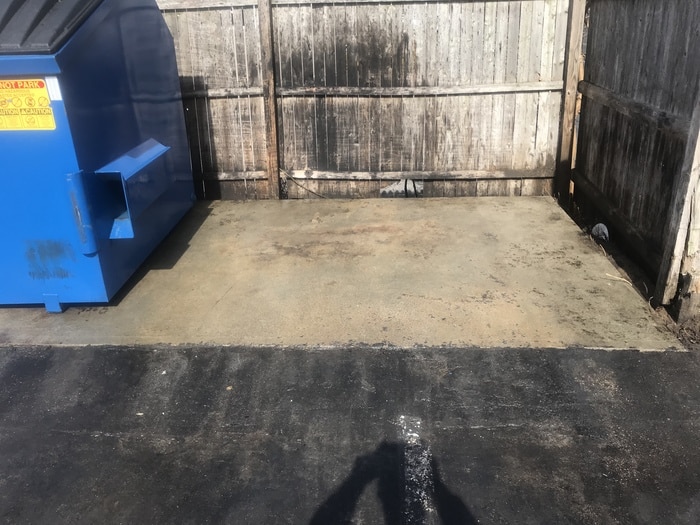 A clean house isn't only nice to look at, but it's more structurally sound. Have you noticed unsightly green or black stains on your home's siding? Has the dirt and grime shifted the entire color of your exterior? All of that can go away with one visit from our team. Our washing services can accommodate any house, no matter the size or material.
Get in touch with us to learn more!
Your driveway probably doesn't look the same it did a year ago. It's likely acquired some dirt and stains, no matter how hard you try to keep it clean. When this happens to be the case, you need a team with decades of experience. Over the years, we've honed our power washing technique to remove stains, stubborn dirt, mold, and more.
Of all the parts of your house, the roof takes the most damage. To keep it in top condition and extend its lifespan, you need to get it professionally inspected and cleaned twice a year. Our team will remove all contaminants from debris to mold and mildew.
Don't let these issues fester. Get in touch for a free estimate today!
Over time, the wood on your deck will start to look dull. However, there's nothing a little TLC can't fix.
At H2O Pressure Washing, we guarantee a timely and cost-effective wood restoration. Using our environmentally friendly techniques, tailored cleaning solutions, and time-tested techniques, count on our team of licensed experts to get the job done.
Whether the awning on your property is for decorative purposes or to provide shelter from the rain, they will get dirty with time. H2O provides awning cleaning to Slingerlands, NY residents. We know how to effectively clean awnings without damaging them in the process.
Book an appointment today!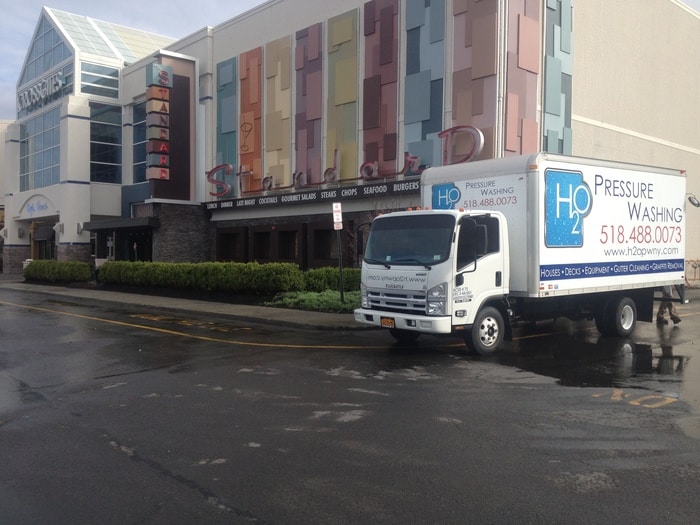 Whether it's a house or a commercial building, pressure washing services will extend its lifespan and keep it looking like new. At H2O Pressure Washing, we treat your property with respect. We'll never use cleaning agents or equipment we wouldn't use on our own properties. You can trust our team of licensed, insured, and experienced contractors to get the job done right the first time around.
If you require pressure washing services for your Slingerlands, NY commercial property, you can count on the following services:
Building cleaning
Concrete and sidewalk cleaning
Graffiti removal
Fleet washing
Awning cleaning
Agricultural and farm washing
Heavy equipment cleaning
Don't see the service you need listed? Get in touch with our team to learn more.