You know your commercial fleet needs to look its best. However, it's also essential to your business to keep your trucks on the road as much as possible.
How do you maximize road time while keeping things clean? You trust the professionals at H2O Pressure Washing!
Get a free, no-obligation estimate and see how affordable professional fleet services can be. See why we're the company of choice for many businesses in the Albany area!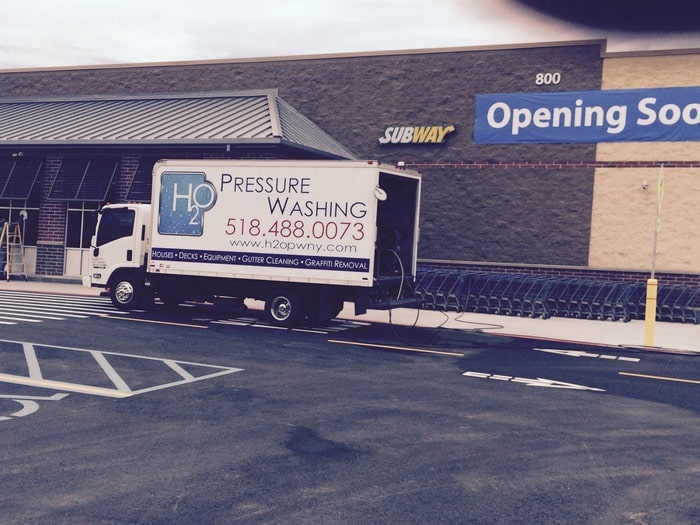 Why Outsource Your Fleet Washing?
Some business owners don't see the benefit of commercial fleet washing when they could do it in-house. And maybe doing it in-house worked for your business in the past when you were just starting out.
But why spend hours of your staff's time cleaning a truck when we can do it in half an hour? We provide efficient and effective solutions to keep your trucks spotlessly clean and on the road.
We're a locally-owned company that understands how thin small business margins can be, even in the best of times. We take care to provide you with an itemized list of services, so you'll know exactly what you're paying for before you sign anything. And while we may not be the cheapest, we're definitely the best value.
Save your precious time and spare yourself headaches. Outsource your fleet washing and stay focused on your core business, whether it be delivery, construction, moving, or logistics!
Get a free, no-obligation estimate and see how affordable our commercial fleet washing services can be! We offer both one-time cleaning and ongoing contracts - just let us know what you need.
Our mobile unit means you don't have to waste time by having your drivers go to a truck wash. You don't have to worry about dealing with reimbursements or finding a wash that can fit your vehicles.
Instead, we come to you with our mobile pressure washers and clean your vehicles on-site. Our flexible scheduling and Saturday hours mean we can serve you when it best fits your schedule. Have your fleet cleaned during standard turnarounds and maximize your efficiency.
You save precious time, and having us clean on-site means you can supervise the fleet washing. We're not satisfied until you are, so feel free to keep an eye on us!
With gas prices fluctuating, save on fuel costs and let us come to you! Our professional team works to save you time and money.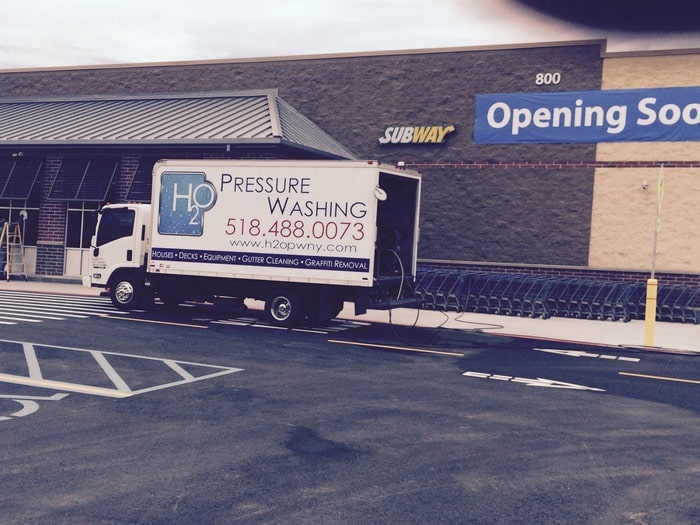 Don't bring your property down with dirty concrete. Get your FREE quote today to explore how our convenient and comprehensive service can help us put your home or business's best foot forward.