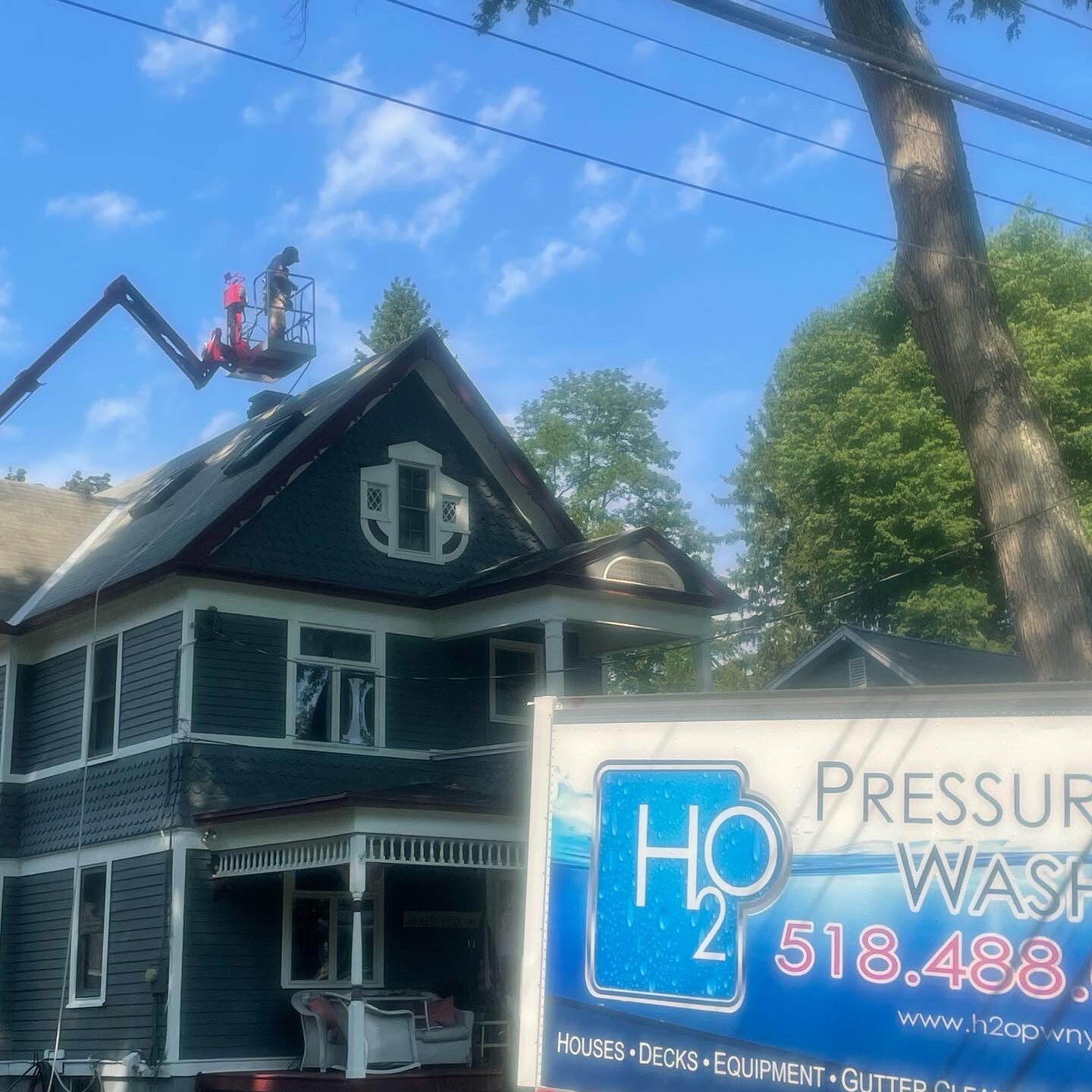 Residential House Washing
You clean the interior of your home, but what about the exterior? Siding is exposed to the elements 24/7, taking the brunt of storms and water so that the inside stays dry. All that effort deserves to be rewarded with proper maintenance that extends the lifespan of your home!
The H2O pressure washing team is the best at handling the cleaning process, with the best technology to keep your property looking its best. Environmentally friendly cleaners help bring out the shine in your home while keeping the surrounding nature from harm! Take a look at what benefits a professional cleaning can provide for your home.
Benefits of Pressure Washing
There are many benefits to professional house washing that will treat your home the way it deserves to be. Our team is dedicated to providing top-notch cleaning services for every homeowner in need. Our fully mobile hot and cold water processes allow us to meet you where you're at and provide the necessary protection for your property.
We customize our cleaning solutions to provide the best coverage for your home. See for yourself what a professional service can do to protect your home from the elements year-round!