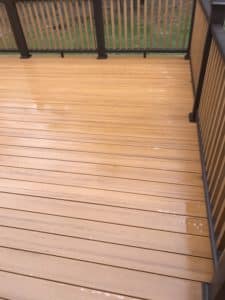 A deck can really enhance your outdoor living space and serves as a gathering place for family and friends. In the summer, your deck will likely see a lot of foot traffic as you host barbecues and other activities. But the seasons in Albany can really do a number on the look and condition of your deck, which is why professional deck washing is often recommended before the start of the season.
Why Professional Deck Washing is Better Than Doing It Yourself
While many choose to attempt to clean the deck themselves in order to save money, hosing it off a few times just isn't enough A hose can remove some of the surface dirt, but won't eliminate the mold, mildew, algae, and other contaminants that can continue to degrade the deck materials and even make your deck unsafe.
Professional deck cleaners have the experience, expertise, and equipment to ensure that the job is done properly and efficiently, ensuring that all dirt and grime are removed and allowing you to truly enjoy your yard and your deck. Additionally, a proper deck cleaning helps to preserve the life of the deck materials so that it will remain a safe place to gather for many years to come.
Why Choose H20 Pressure Washing?
The trained, certified, and experienced technicians at H20 Pressure Washing know how a deck can take a beating from the elements in New York State. They are dedicated to providing expert pressure washing services that restore your deck to a pristine, clean condition, eliminates health hazards, and protect your investment.
Contact H2O Pressure Washing today for a free quote for residential deck cleaning services.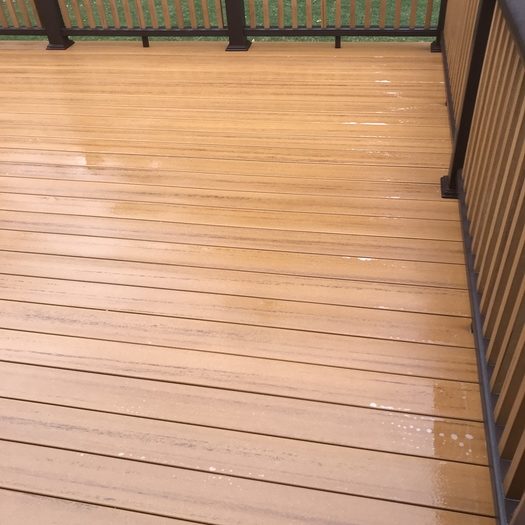 Posted in
Albany, NY
,
Altamont, NY
,
Bethlehem, NY
,
Clifton Park, NY
,
Cohoes, NY
,
Colonie, NY
,
Delmar, NY
,
East Greenbush, NY
,
Glenmont, NY
,
Guilderland, NY
,
Halfmoon, NY
,
Latham, NY
,
Loudonville, NY
,
Menands, NY
,
New Salem, NY
,
Nickayuna, NY
,
North Greenbush, NY
,
Ravens, NY
,
Resselaer, NY
,
Rexford, NY
,
Saratoga, NY
,
Schenectady, NY
,
Selkirk, NY
,
Slingerlands, NY
,
Voorheesville, NY
,
Waterford, NY
,
Watervliet, NY
|
pressure washing
,
soft washing
,
wood restoration